The CBD Flower Shop Do It Again-Lemon Punch A.K.A Lemon Skunk 8%
By Liam A.K.A TheCbdMonkey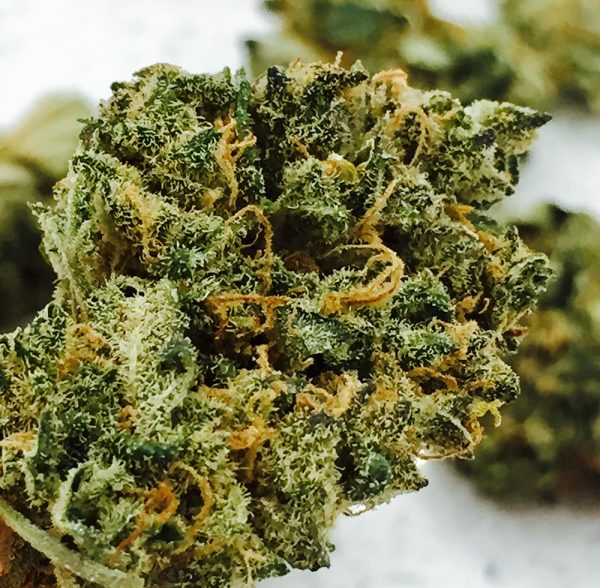 *ALL PRODUCTS ARE TESTED BY THE REVIEWER FOR AT LEAST ONE WEEK BEFORE THE REVIEW IS POSTED
Background Information:
As stated on the CBD Flower Shop website "The breeder of this Lemon Punch has really got the smell right. This bud has a massive citrus smell. It smells of lemon & lime that punches your nostrils hence the name Lemon Punch. It's bright green buds with it's fantastic formation covered in crystals has it looking like a haze. The taste is very very floral with a sour note coming through. It has a very uplifting fresh feeling. Great for a tasty relaxing time".
Appearance:
So, as you can see above this CBD flower is simply stunning! Absolutely covered head to toe in full formed amber trichomes that glisten in the light. The pistils are vast and wild with a really nice fresh orange colour to them. The bud is a darker shade of green but is masked by the bright trichomes.
Breaking up a flower I noticed just how sticky this one is, its honestly got to be one of the stickiest I have come across, it also seems well cured and dried. The trim job seems pretty decent with only a few straggling leaves left, overall I'm very impressed with the appearance of this CBD flower. It really does resemble a lemon skunk strain.
Smell:
Moving on to the smell now and damn she's a stinky one, there's a reason this ones called lemon punch let me tell you! Straight out the bag you get hit with a seriously strong lemon skunk smell, that sort of sour citrus pungency that you don't tend to see very often with CBD flower.
Breaking open a flower and I'm getting that same distinct lemon skunk smell only intensified almost to the point of my eyes watering. This ones a super pungent delivery of citrus zest and a subtle skunk/Kush smell. I would personally say that the main terpenes present in this flower are, Limonene, Terpinolene and Beta Caryophyllene.

Vaporisation:
Now, in the mighty at 180oc I'm getting some beautiful limonene terpenes coming through with a slight pungent undertone. Surprisingly the taste isn't too strong but a rather pleasant sweet lemon taste. The vapour production at 180oc was immense delivering thick clouds on stinky goodness.
Moving up to 210oc now and that pungent lemon taste didn't really drop off too much. The vapour production at 210oc was unbelievable and not too harsh on the throat. These resinous flowers are perfect for vaping!
Combustion:
First off, in a joint I noticed that this CBD flower burns extremely clean with a great white look to the ash with no noticeable darker spots, that's quite rare with CBD flowers so that's impressive. On the inhale I'm getting a sour citrus taste quite heavily, super tasty this is one for all you lemon heads and flavour chasers.
On the exhale that taste becomes a lot more of a Kush taste with slight earthy and citrus undertone. Overall I'm really impressed and happy with this flower when smoked, an enjoyable joint.
Effects:
Well, this strain produces one of the most sativa dominant effects I have ever come across. I feel a lovely warmth in my head and a nice euphoric relaxation. I often found myself relaxing in my garden using this flower as it makes for a great daytime relaxation strain with a nice head buzz to go along with it. I didn't find this to help my anxiety or make it worse, although I did find this flower to be excellent at boosting my overall mood and defeating depression.
As far as pain relief goes I cant comment because I'm not a medicinal user for pain I use cannabis products for mental health. I gave a pure joint of this to my other half who suffers rather badly with endomitosis and she said its the best CBD strain she has ever tried not only for the look and taste but mainly because of the excellent muscle and cramp pain relief. If you would like to learn more about CBD for pain relief click here.
Overall:
Overall, what more can I say than well done The CBD Flower Shop you have done it again. This flower is a shockingly accurate depiction of the classic strain Lemon Skunk and in my eyes is one of the highest quality strains i have ever come across.
These guys are constantly shocking me with their work ethic and quality of product, they are one of my most highly recommended companies from my viewers. If you would like to take a look at this flower yourself click here to go to The CBD Flower Shop website. If you have any questions or queries' please do leave a comment.